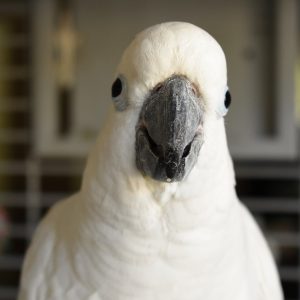 A definite chill is in air — temperatures are estimated to be as low as 40 degrees below zero this week in the Midwest. In fact, Chicago and other cities will be colder than parts of Antarctica, Alaska and the North Pole! In these weather extremes, staying warm indoors is a must, and we must make sure we take our pet birds into consideration when seeking relief from the cold so that everyone can be safe and comfortable at home.
While keeping out of extreme cold seems like a no-brainer, it also a good time to think indoor safety in regard to heating our homes so that everyone, including our feathered family members, can be safe and comfortable at home. Here are some tips to help you and your pet bird get through the freeze.
If your bird is accustomed to a room with a view, he/she might have to forgo watching the great outdoors. Home experts recommend closing the curtains and blinds to keep heat from escaping through the window. (Locking windows can further seal out cold air.) Another trick from home designers is to reverse the direction of ceiling fans, so that the blades turn clockwise and circulate warm air from the ceiling area down into the room. Here's a handy link to how to set your ceiling fan to a "winter" setting. Do keep in mind that having a bird in the home, even one with a winger-feather trim, means being extra diligent in making sure your bird doesn't collide with a ceiling fan while it's in use. Even when not in use, play it safe and deter your bird from becoming accustomed to hanging out on a ceiling fan.
Know Your Heat Source
When faced with frigid weather, experts recommend having an alternative heat source other than using a home's electric heater in case the heater goes out. From space heaters, oil heaters, to traditional furnaces, make sure the heat source you use is bird-safe. Here's a detailed guide of heating options from Amy Hopkins of The Parrot Club that will help you navigate heating your home.
Staying warm can also mean needing to consume a little more food than usual. This is a good time to up your bird's Omega 3 fatty acids food intake. Omega 3 fatty acids are important for immune health as well as along cardiovascular and musculoskeletal health.
Take Advantage of the Downtime
If the weather is severe enough in your area, you're likely not going anywhere until the polar vortex blows over. Make the most of this extra downtime by playing and interacting with your bird. Enjoy a karaoke morning; a lunch date with your bird (share healthy foods like whole-wheat pasta, blueberries, quinoa, etc.); or create a foraging playground for your bird.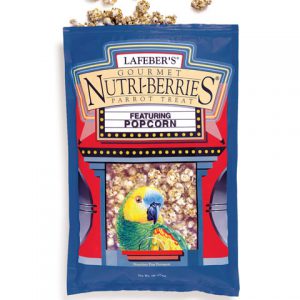 Snuggle with your feathered friend, pop some popcorn for you and break open a bag of Popcorn Nutri-Berries for your bird and check out one of these bird-themed series on Netflix: Beak & Brain: Genius Birds From Down Under (2013); and David Attenborough's Life series: episode 5. (2009)"Birds have found the most ingenious way to overcome the many challenges of life. Everything revolves around their unique attribute: feathers." Two worthwhile online rentals include: Winged Migration (2001), a critically acclaimed and award-winning documentary about birds in flight in their natural world; and Life of Birds (1998),David Attenborough looks to the skies for this series, watching 300 different species of birds as he uncovers the private lives of these clever, engaging conquerors of the air.